So hey, like, what were you up to April 22, 1997?
No, really think about it for a moment. I'll even give you some inspirational music from that year:
Let's see. I was probably rehearsing for a play or practicing cheerleading, and driving badly, with my spiffy new license that I didn't yet deserve.
But if you were Tavi Gevinson you were busy being born that day.
And yesterday, I became one of 50,000 readers (Wikipedia's a reliable source right?) who read her blog,
The Style Rookie.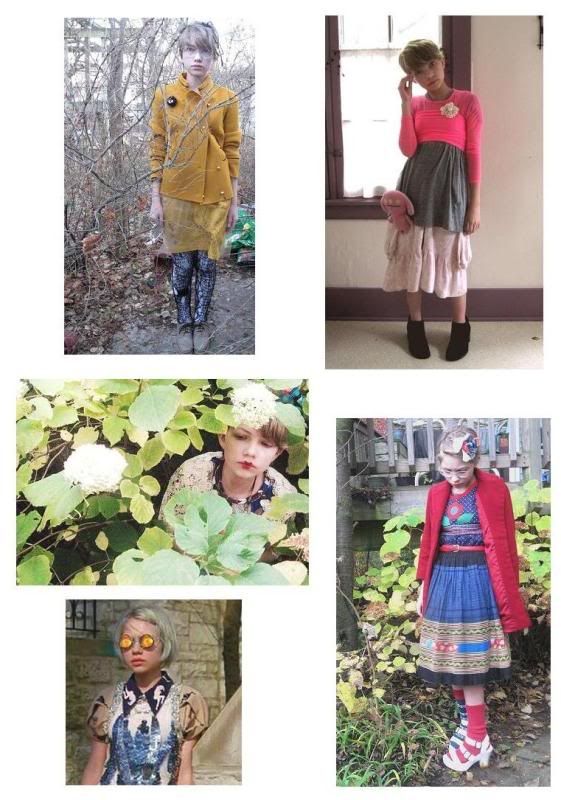 (Yeah she took those pictures of herself with a tripod.)
She flips through pages of 90s fashion magazines like they're vintage, and she appreciates Freaks and Geeks, Courtney Love and My Girl movies in the same way I appreciate John Hughes films.
At first I was fascinated because by the age of fourteen, she's already been featured in top magazines, and sits behind Anna Wintour at shows. She mentions going to Marc Jacobs (the show not the store) the same way we mention going to the supermarket. And she blogs about how she's pretending to clean her room while listening to the Pixies. Awesomesauce.
But it turns out she actually
deserves
to be at those shows.
She's a better writer than most adults I know, she knows more designers than I do, and at age 13 she was blogging about how she was busy hanging a poster of Diane Von Furstenberg on her wall. It doesn't matter if she was being serious or not, because the fact is, she knows who Diane Von Furstenberg is.
This is the poster I had on my wall around that age:
Sigh... Where were we? Oh yeah.
Here's a little slice of what her life is like now:
"Oh not much, just hanging out with Chloe Sevigny, James Franco, and Marc Jacobs backstage at his show; what have you been up to?"