Prepare yourself for this fact:
The original Matrix movie came out 11 years ago, in 1999.
But the style is just as relevant today with the dark neutrals, leather and jewel tones, formfitting shapes, and a touch of edge, especially for fall.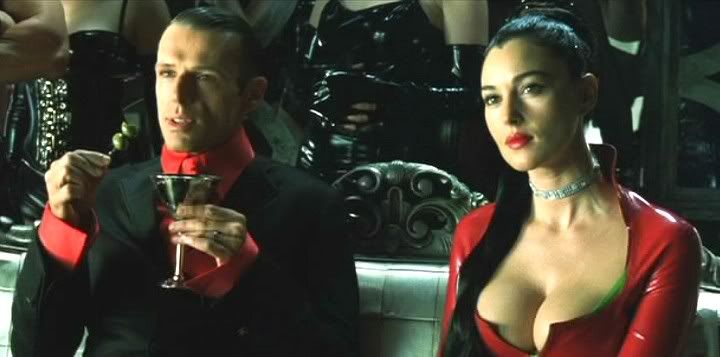 Never underestimate the power of a red dress.