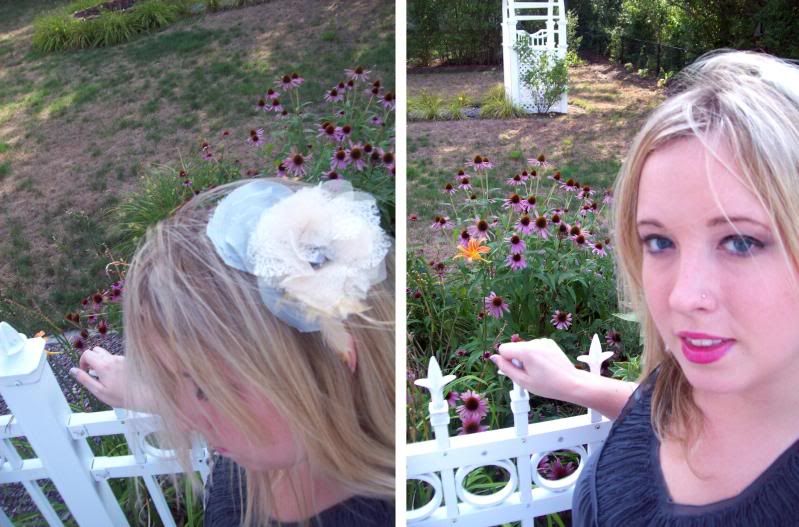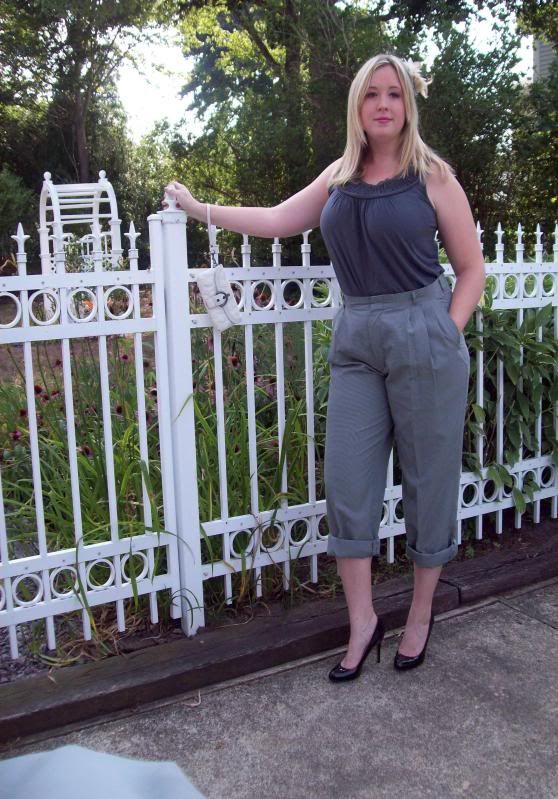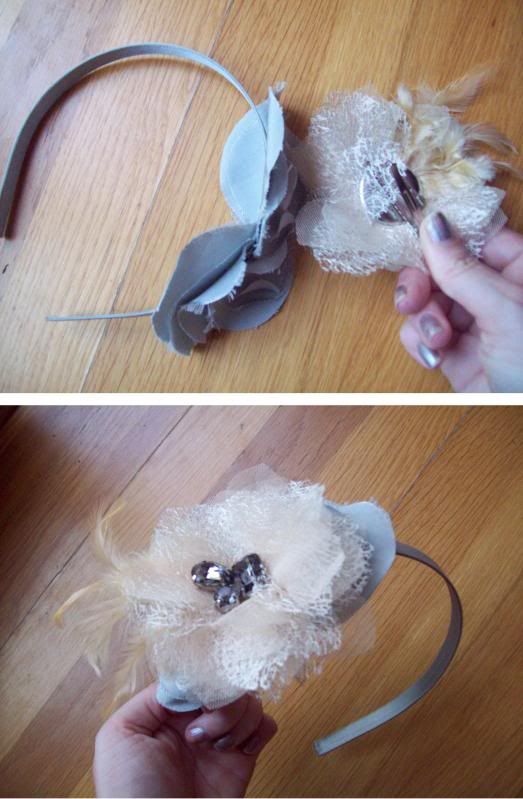 Anne Taylor tank, Max Studio pumps, JCrew DIY headband, Coach clutch, men's thrifted pants.
One trend I'm truly looking forward to for fall is menswear mixed with ultra feminine pieces. Also, pretty much all of your accessories can get extra mileage with a few pins. Mine's a flower and feathers, but a little bling works too. Think headbands, scarves and jacket lapels.
Here's Jessica Alba rocking the look, published by justjared.com. So I've been thinking about getting bangs like Jessica's for the fall. Thoughts?